Reading Time: 8 Minutes
As you're likely well aware, emerging technologies like blockchain, AI, and more are enabling disruption in the insurance industry. For now, cloud technologies like CRMs and agency management systems are creating the biggest opportunities for insurers to change the way they interact with prospects and clients. However, industry thought leaders are expecting blockchain technology and AI to change the way insurance is done entirely. Many innovators expect the insurance business model to be unrecognizable within the next 5 years. With new technology being more accessible than ever, digital agencies and startups are simply able to address their clients' needs faster and more efficiently as many established agencies with complex legacy systems and siloed departments are struggling to innovate and adopt digital practices. As the insurance industry changes for good, here's what you can do to keep up with the steadily evolving space. 
Cloud Technologies are Paving the Way to the Future
The first step to digital innovation is going paperless. 63% of insurance executives¹ agree that adopting cloud technologies like CRMs, agency management systems, and prospecting software is the best way to begin reaping the benefits of digital transformation today without radically changing your process or business model. For most agencies, personnel is their largest expense, many times using up to almost 75% of total revenues.² Now that insurtech startups are putting more pressure on established companies than ever, the task falls on producers and brokers to drive results in an increasingly saturated industry while their companies adapt and innovate to stay relevant. According to a survey from Ernst & Young, "40% of consumers decide to continue insurer relationships based on the quality of the experience."³ As such, agency and customer relationship management platforms are making a huge difference for thousands of companies who are handling claims faster and keeping contact with their customers throughout the policy cycle for better customer service than ever.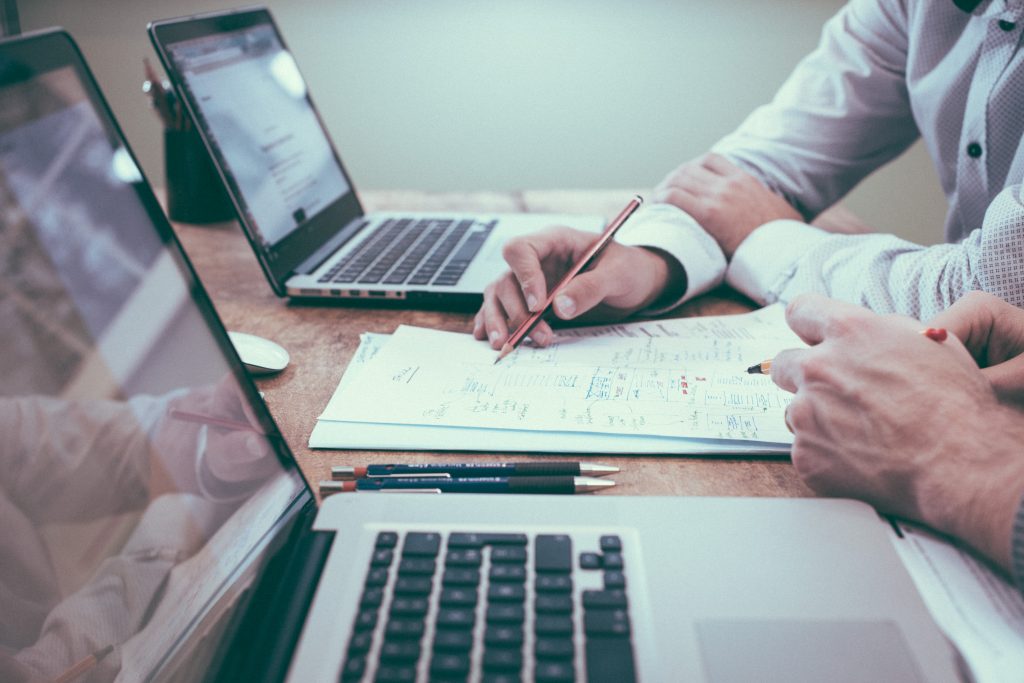 Why Your Company Can't Wait to Go Digital
These technologies provide easy access to powerful tools for automation and data analytics and create a foundation of digital processes that will pave the way for future innovation. Advanced technologies like consumer-facing apps and AI chatbots will rely on integration with agency management systems to get client policy data and allow customers to easily file claims. 
Beyond improvements to existing processes, cloud technologies can dramatically increase the efficiency of individual producers. Increases in producer effectiveness almost always add directly to your bottom line, which is why cloud tools are one of the best investments an insurance company can make right now. The easier they are to adopt, the faster you'll see a return on your investment. Relationship and claims management, renewals, and prospecting can all be automated with the help of insurance software and free producers up to do more or provide a higher quality service. 
Generating New Business Has Become More Important  
As the books of established insurance companies and local agencies alike begin to bleed, producers can no longer solely rely on referrals to generate business. However, in the age of informed consumers, everyone expects to be sold, not just provided a solution. Quick sales are simply no longer the reality without apps and chatbots and many agents don't nurture prospects the way they should if they prospect at all. With the odds stacked against them, producers looking to drum up new business need the help of sales tools like 20 Miles to keep their edge.
Enable Producers to Prospect Consistently
20 Miles allows producers to introduce automation to their sales processes with an easy-to-learn platform that prioritizes their hottest leads. Proactively prospect and manage relationships with a suite of sales tools that enables you to close more deals faster than ever. New hires are using our software to build their clientele and hungry producers are closing as many as 8 deals per week on their way to becoming 7-figure agents. Our software doesn't just automate emails and keep track of your prospects, it enables the kind of consistency in your process that's required to make the sale in today's hypercompetitive market.
Curious what 20 Miles could do for you? Schedule a 15-minute Demo here!
Invest in App Development and AI
Outside of operational excellence and individual efficiency, the real bulk of digital transformation in insurance is going to be concerned with customer experience. In a few words, customers in both commercial and personal lines want more transparency from their insurance providers. Insurtech companies like Lemonade have recognized this and are adopting self-service or "insurance as a service" business models to dramatically cut down on the time it takes to acquire a policy. While this business model may not be feasible for all types of insurance, insurance startups in every niche are finding ways to make coverage easier to acquire and faster too. The growing number of insurtech companies disrupting the space is a clear sign that established companies and agencies alike either need to start creating and acquiring their own innovative insurance solutions or begin leveraging their size and reach to access innovative insurance technologies through partnerships with these startups. 
Disruptions in the industry are changing customer expectations and creating opportunities to generate new business. Now that insurance shoppers are looking for something new, the most innovative and agile insurance companies are poised to take home the biggest wins at the expense of others struggling to bring their teams up to scratch. The bar is steadily being raised by startups pushing the limits of what insurance can be, forcing anyone who wants to stay competitive to invest in long term innovation. The digital transformation of the insurance industry is already well underway and 90% of insurance executives say they have a plan for long term innovation. With this competitive industry expected to be completely unrecognizable by 2024, the real winners will be those who are able to hold onto their markets or establish new ones through it all.
Sources: 
Accenture –

Digital Transformation is Remaking Insurance

Insurance Journal –

How to Maximize Agency Productivity
Ernst & Young – Digital Transformation in Insurance