Reviewing policies in a post-pandemic world
The new year is upon us, but the events of 2020 will continue to have a long-term impact on both agencies and clients. One of the biggest changes for individuals and companies has been the large-scale movement toward working remote. Your clients, along with millions of people across the country, may now be working from their homes rather than an office, causing drastic changes to their risk exposure. Do their policies reflect those changes and provide the right coverage for their new way of life?
As your agency heads into 2021, we recommend doing a review of every personal and commercial policy to ensure you know about any changes that are needed on their policies. Even if your agency already has a standard process or list of things to review on a policy at renewal, you'll need to think about things differently this year.
In addition to updating your process to reflect issues that may arise as a result of the pandemic, you'll need to be proactive in reaching out to customers, rather than waiting until renewal time to review policies. Beginning the conversation with your clients now will prepare them for any necessary policy changes and lead naturally into the renewal discussion.
Performing this type of policy review is a major service you can provide your clients as an agent. They're busy dealing with the impact of the pandemic on their work, home, and social lives and might not have had a chance to think about how their insurance policies are affected, or where there may be new holes in their coverage. As you advise them on how to update their policies, you may be able to save them money on coverages they no longer need, or upsell a new line of business that's more relevant to them. This will also help you uncover any clients who may be unsatisfied and give you a chance to retain them.
We want to share some important things to keep in mind during your policy reviews this year for both personal and commercial lines, as well as some steps for implementing successful reviews.
Personal lines
Home policies
Millions of homes are now suddenly functioning as offices and workplaces. For every home policy, you need to know whether any of the insureds are now using the home as an office, what is happening in the home that wasn't before, and what the ramifications might be on their policy. While work property and processes should be covered by their employers' commercial policy, your insureds need to know if there are any new gaps in their coverage that they might be responsible for. Here are some important things to keep in mind for home policies.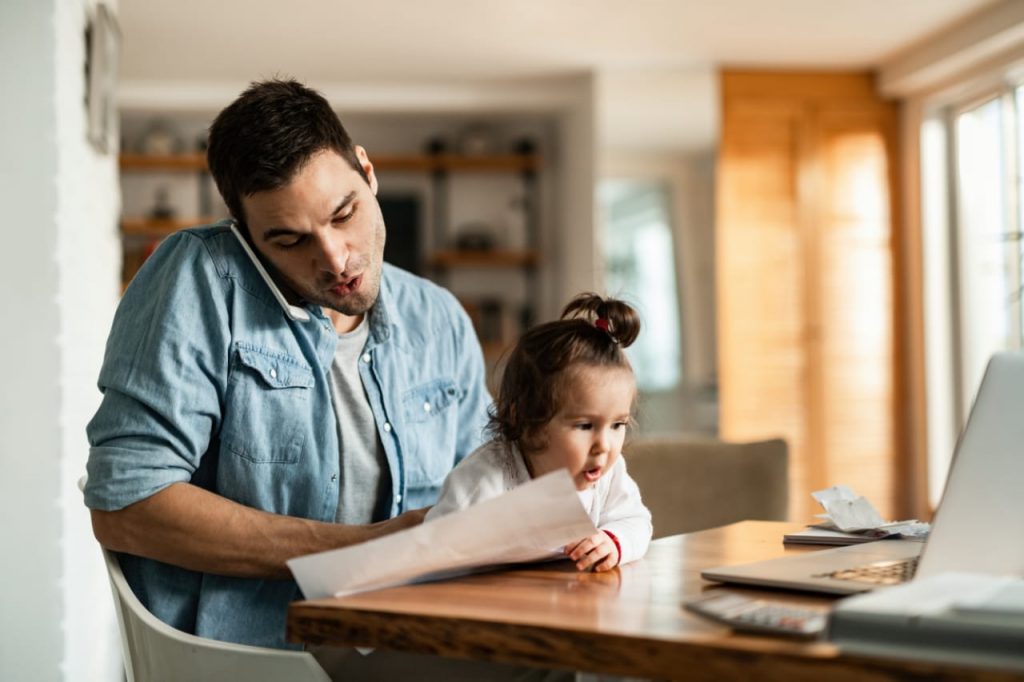 Equipment
What new equipment is now in the home, and is it owned by the client or their employer? While equipment like computers and monitors may be covered by their employer, it may only be covered to a certain limit. Additionally, the client may have made significant personal purchases for their home office as well, such as standing desks or other furniture.
Property
Aside from equipment, does the client often have other company property at their home – such as products they may be keeping or shipping from home now rather than an office location? This could be another area of exposure that may warrant extended property coverage.
Liability
Does the client now meet people on their property for business purposes, rather than the office? If your client is a hairdresser, for example, they may have started having clients come to their home instead of a business location where social distancing would be more difficult. In these cases the client may need an extended liability endorsement to cover customers coming to their home, just as they would be at the place of business.
Auto policies
One of the most obviously impacted lines of business is auto, due to the fact that fewer people are now commuting to work, and social distancing has impacted so many other activities that require travel. Keep the following things in mind when looking at an auto policy.
Vehicle usage
Has your client's vehicle usage changed drastically? The usages specified on their policy (e.g. commuting) might have changed, as well as their typical mileage amount, which could save them money on their policy. They may have vehicles that are now being parked or stored long-term and can have their coverages reduced. On the other hand, maybe their usage has gone up because it's now easier for them to visit locations from their home rather than going into the office to take a company car.
Drivers
How has the current situation impacted the drivers on your client's vehicles? Do they have children returning home to do school online who may now be driving their vehicles again? There are many reasons why a client may now have more, fewer, or different drivers than they did in the past.
Commercial lines
It's perhaps even more vital to contact your commercial clients, as their businesses may be functioning far differently now than they were when you bound the policy. Whereas before you might have gone onsite to inspect a commercial property, you may be unable to do that now—so it's especially important to make sure you ask the client the right questions to uncover changes they might not think to mention or new risks they haven't thought about.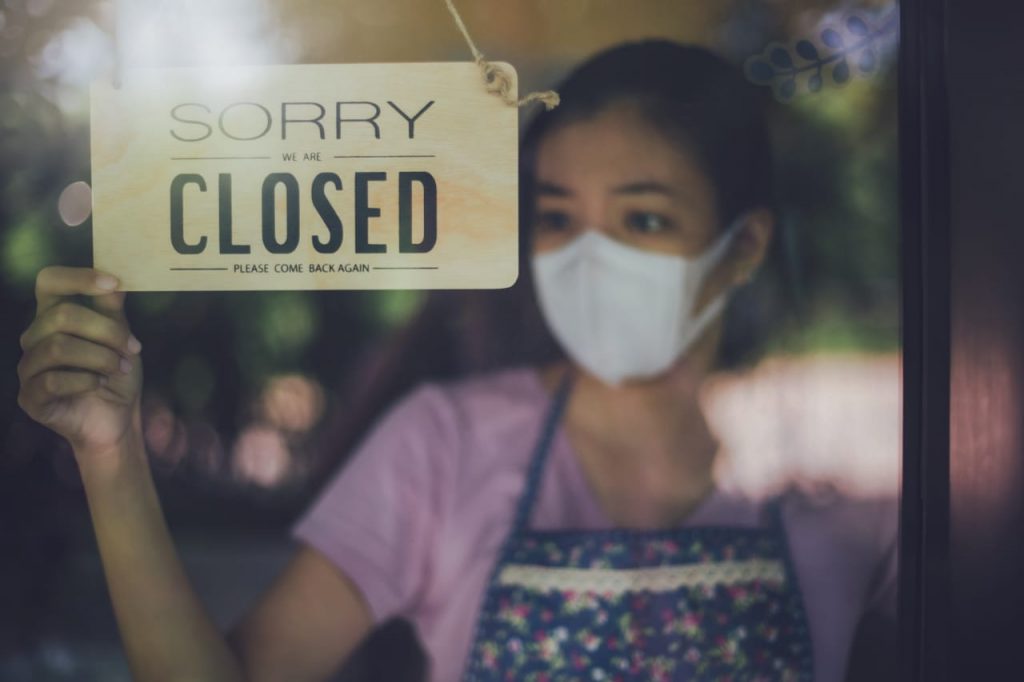 Liability
Are employees working in the office or at home? They may need liability extensions to cover specific new locations, or unlisted locations for employees working from home.
Equipment
With employees working from home, it's important to understand what equipment is where. An inventory is more important than ever to help the client make sure the correct items are covered at the correct locations.
Property
With many non-essential businesses being shut down, a client's office, place of business, or other property may be sitting unused or barely inhabited. In this case a vacancy limitation might apply to losses that would otherwise be covered—such as vandalism, theft, or water damage. OIA (Ohio Insurance Agents) breaks down the ISO definition of vacancy to help you determine how to classify a commercial property that is seeing far less use than it was before.
Auto
As with personal auto, a company's vehicle needs may have changed significantly due to the pandemic and remote work conditions. Make sure you know which vehicles are in use, where they're being kept, and how they're being used.
Workers' Comp
Workers' Comp is an area that will be drastically impacted by the shift to working from home. With employees performing their work in individual homes instead of a single office location, their risk will be far different—and less separation between professional and personal life makes for more gray area. Keep abreast of underwriting adjustments that affect when and where employees are covered under Workers' Comp when working from home.
Cyber Insurance
Now that businesses and employees are accessing data on personal devices and networks that are likely less secure than those at the office, the risk of data breaches has increased exponentially. Cyber liability insurance has become a necessity for businesses of any size that handle PII, making it a vital LOB to understand and carry. Take a look at HawkSoft's cyber insurance article for help understanding the intricacies of cyber insurance, talking points on why it's necessary, and tips on how to sell it.
Product Liability
In the current economy, people who are furloughed or out of work may be supporting themselves with side jobs such as selling homemade products. They may need to think about coverages like product liability, vendors endorsements, or vendors coverage.
Implementing successful policy reviews
Reviewing all policies at your agency will take a concerted effort from your staff. Since multiple people will likely be performing the reviews, it's best to create a standard process that can be easily repeated and will ensure all staff members are doing things the same way. Here are 4 steps to take to implement a successful policy review process at your agency.
1. Create a review template
It's important to create a standard list of items to review on every policy, and questions to ask the client. This will ensure you don't miss anything and are reviewing all policies in a standard format. If you already have a standard policy review template, you may just need to update it with items specific to a post-COVID world; if you don't have one yet, now is the time to create it!
2. Assign policies for review
It can feel overwhelming to review every single policy at your agency. You may want to start with the policies that are coming up for renewal the soonest. Segment out your policies in a way that makes the most sense for your agency, and assign groups of policies to the appropriate producers or CSRs. You may be able to assign them the review as a task in your agency management system or through task management software.
3. Contact clients
Once you've reviewed the policy, you'll likely have questions to ask the client or a course of action to propose. Your agency management system may have the capability to send emails to your clients to set up an appointment to review the policy and discuss any questions you have, or you may prefer to use a CRM like 20 Miles that offers more robust email functionality.
4. Document actions taken
It's crucial to keep track of which policies have been reviewed, what information has been sent to clients, what adjustments they've requested on their policies, and what actions have been taken. You should document every step of the process in your agency management system for E&O purposes, as well as set reminders to follow up with clients you don't hear back from. HawkSoft's agency management system includes auto-documentation, making it easy to log all activities and assign tasks to staff for follow-up.
Provide outstanding service in 2021
Your clients are facing a lot of unknowns right now in their lives, both personally and professionally. You can differentiate yourself as an agency by proactively reviewing their policies to help them understand how their risks have changed and take action to ensure they're covered. Help your clients start out the year on the right foot with a policy they know they can rely on.