Download the 'How to Increase Your Agency's Profitability' Whitepaper
The key to increasing your agency's revenue largely lies in the hands of your producers. Unlock your agency's potential by empowering your producers with prospect insights.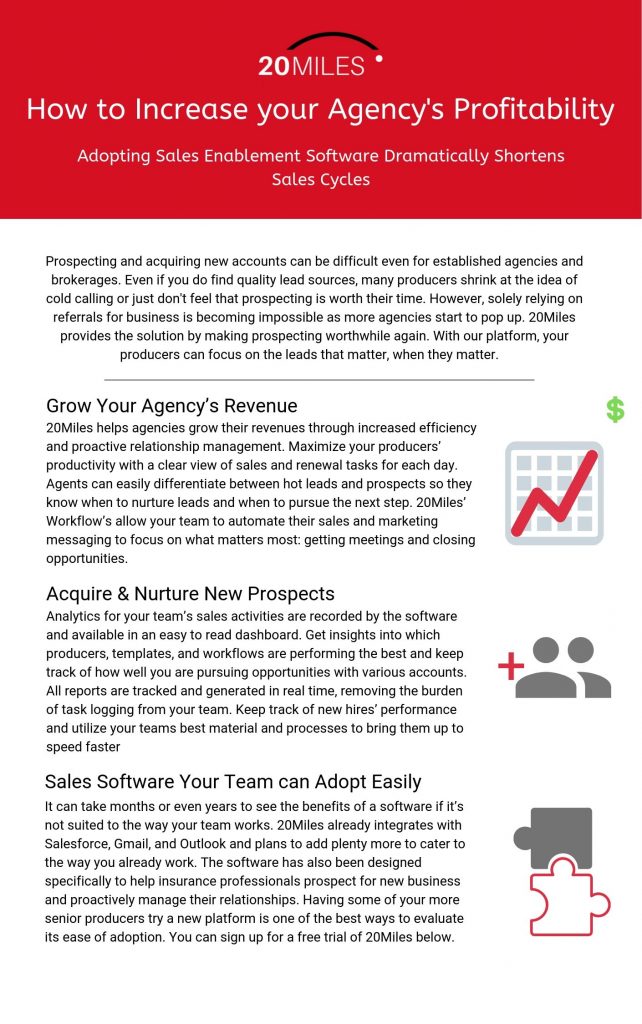 Shorten Your Sales Cycle to Generate More Revenue 
Choosing the right software for your team can be the difference between unprecedented growth with a great tool and months of lost productivity trying to adopt a confusing solution. This one-pager shows how 20 Miles can improve your bottom line with capabilities to help your whole team, not just individual producers. 
What's Inside:
Growing Your Agency's Revenue

Acquire & Nurture New Prospects

Sales Software Your Team Can Adopt easily
Want to know what your agency can do with 20 Miles?